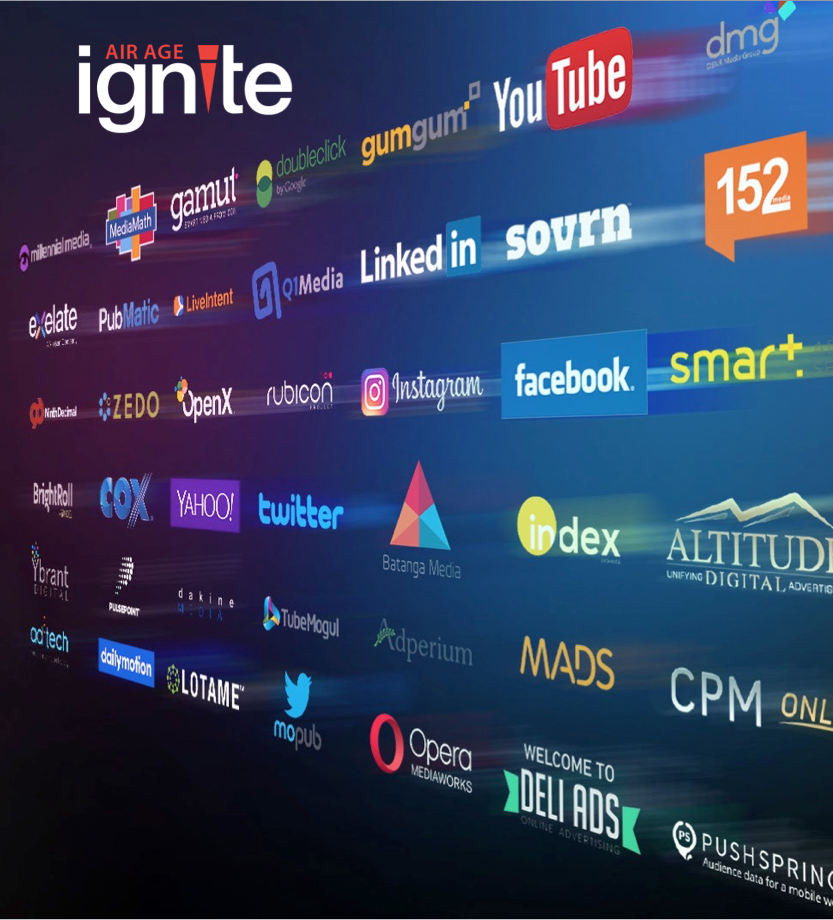 WELCOME TO AIR AGE IGNITE

Air Age Ignite allows advertisers to start with a full view into all of the inventory available. We have access to both reserved and exchange-based inventory, whereas the ad networks and exchanges only provide you access to all inventory available. Our DSP alone is integrated with over 76+ of the major exchanges and supply side platforms that, combined, fuel over 100 billion impressions per day.
In-house solutions and campaign Specialists
Industry-leading programmatic media buying expertise
95% safety rating
33,000 clients nationwide
A+ rating with the BBB
Experienced executive leadership and marketing specialists
Proprietary first-party audience data
Our competition only partners with 1 RTB DSP ad networks
Server to server integration with over 76+ video, native, private marketplace, standard and rich media exchanges.
Ability to utilize first and third party data via cross-device technology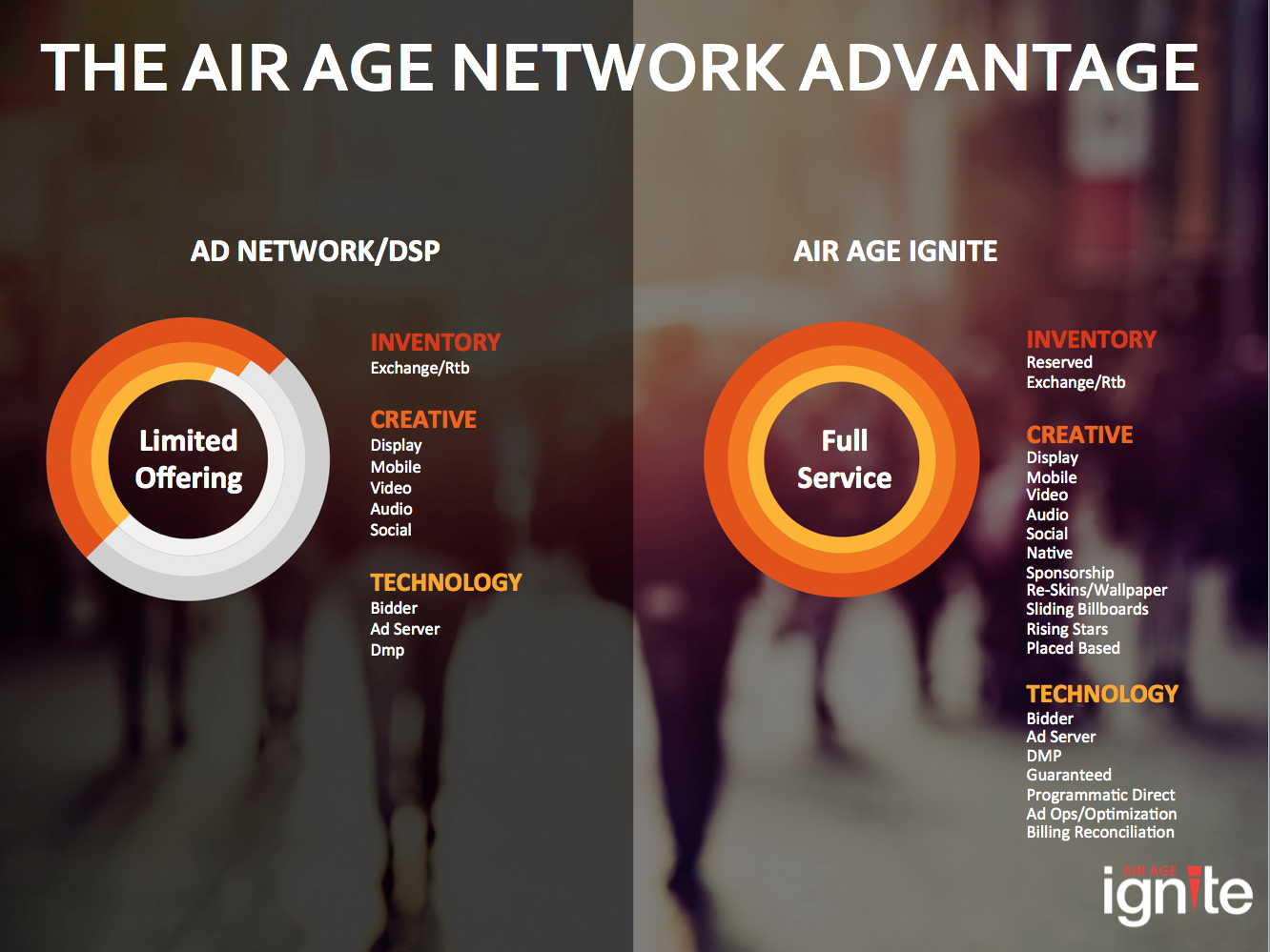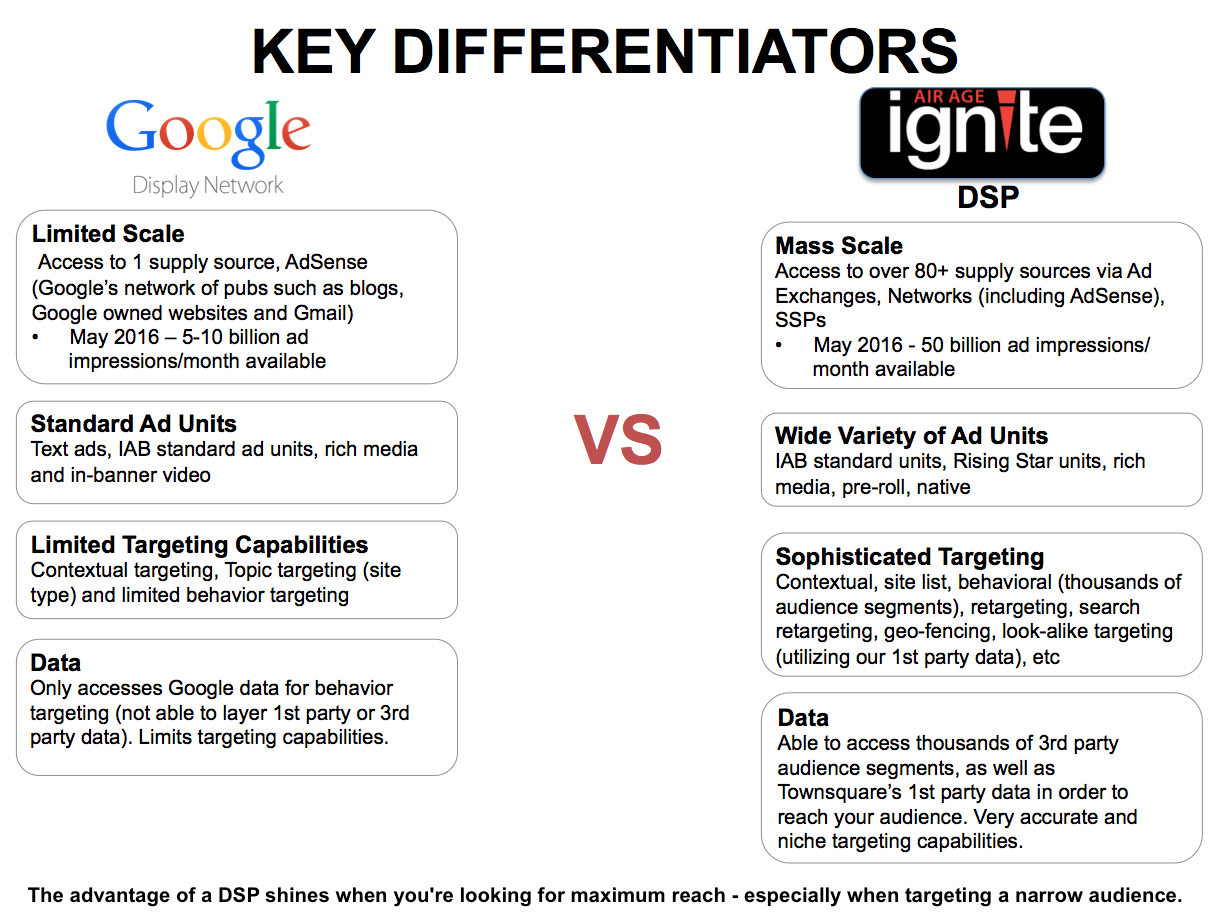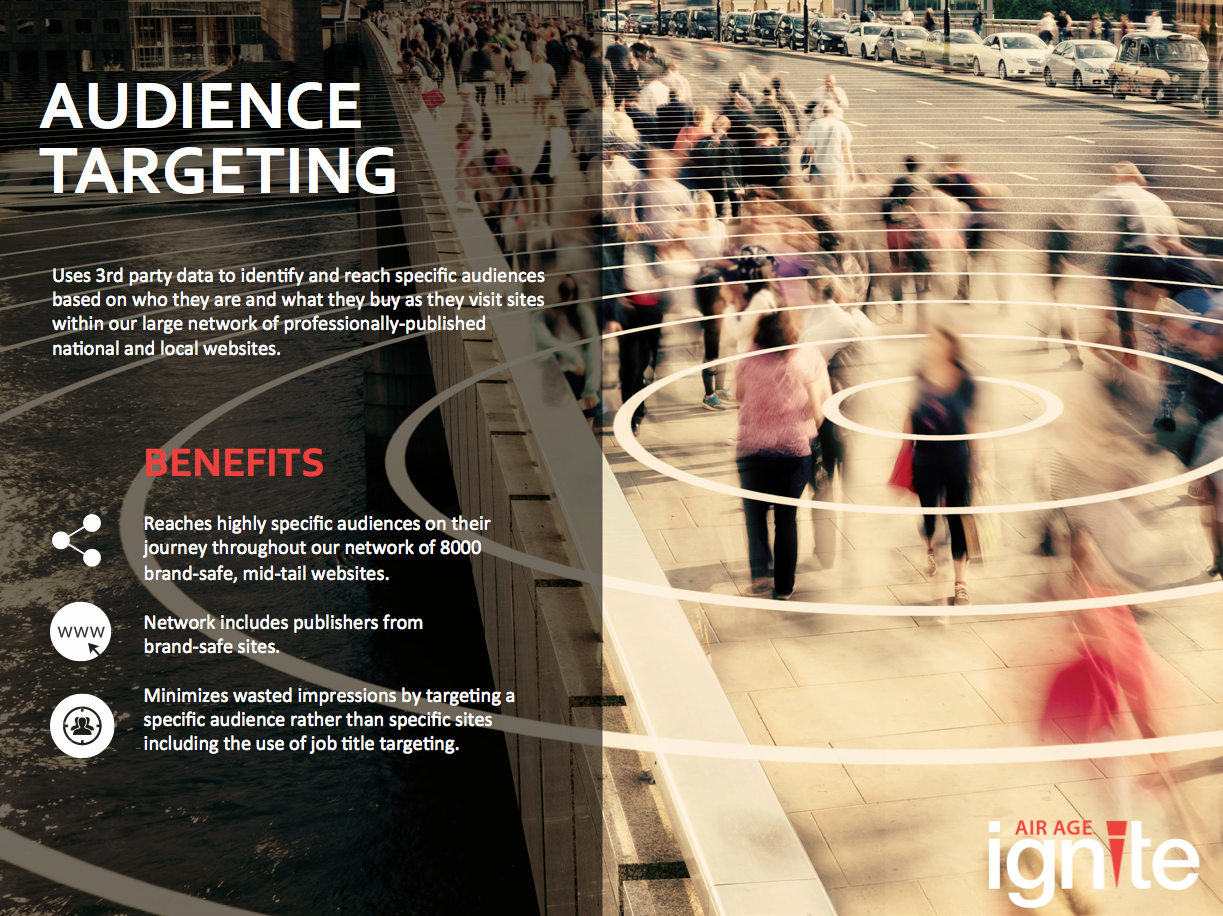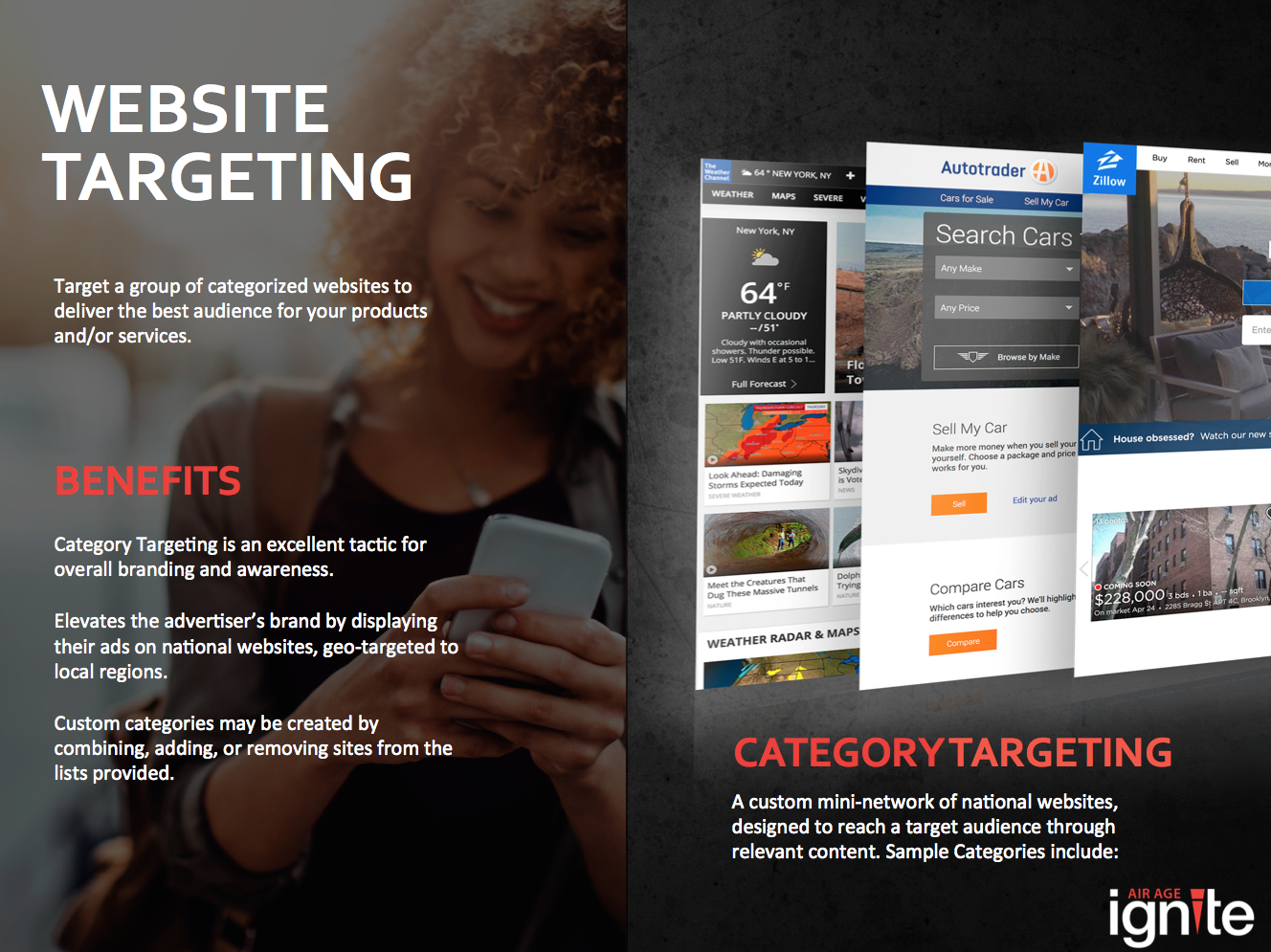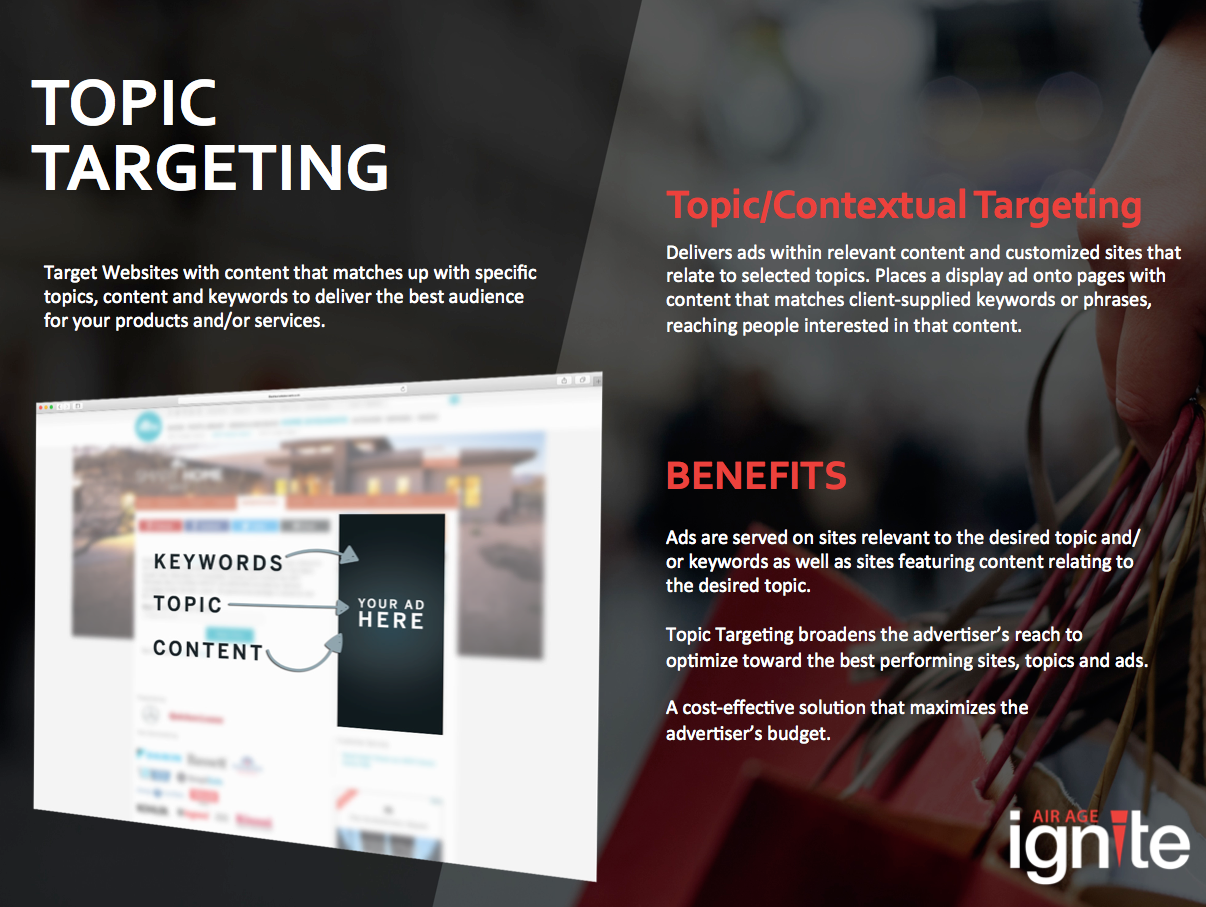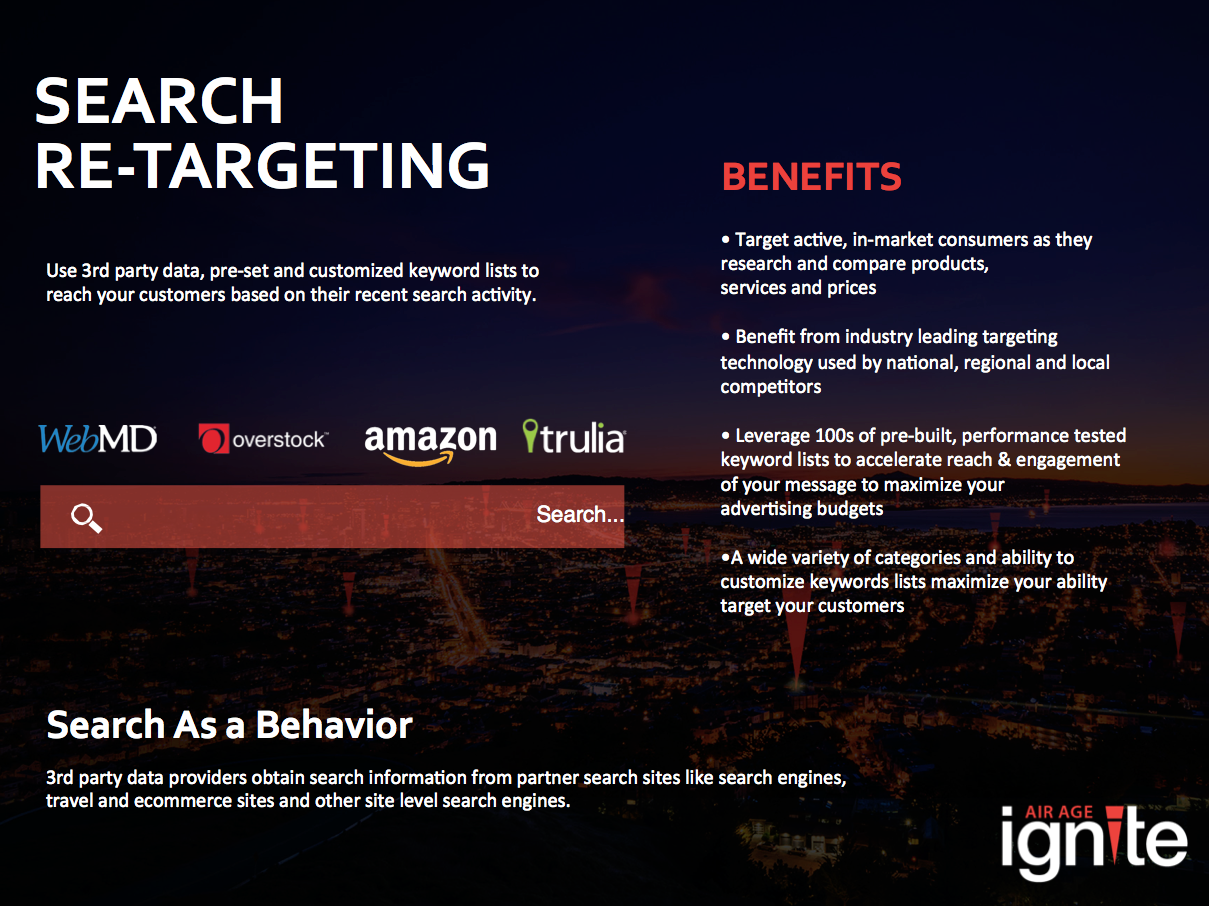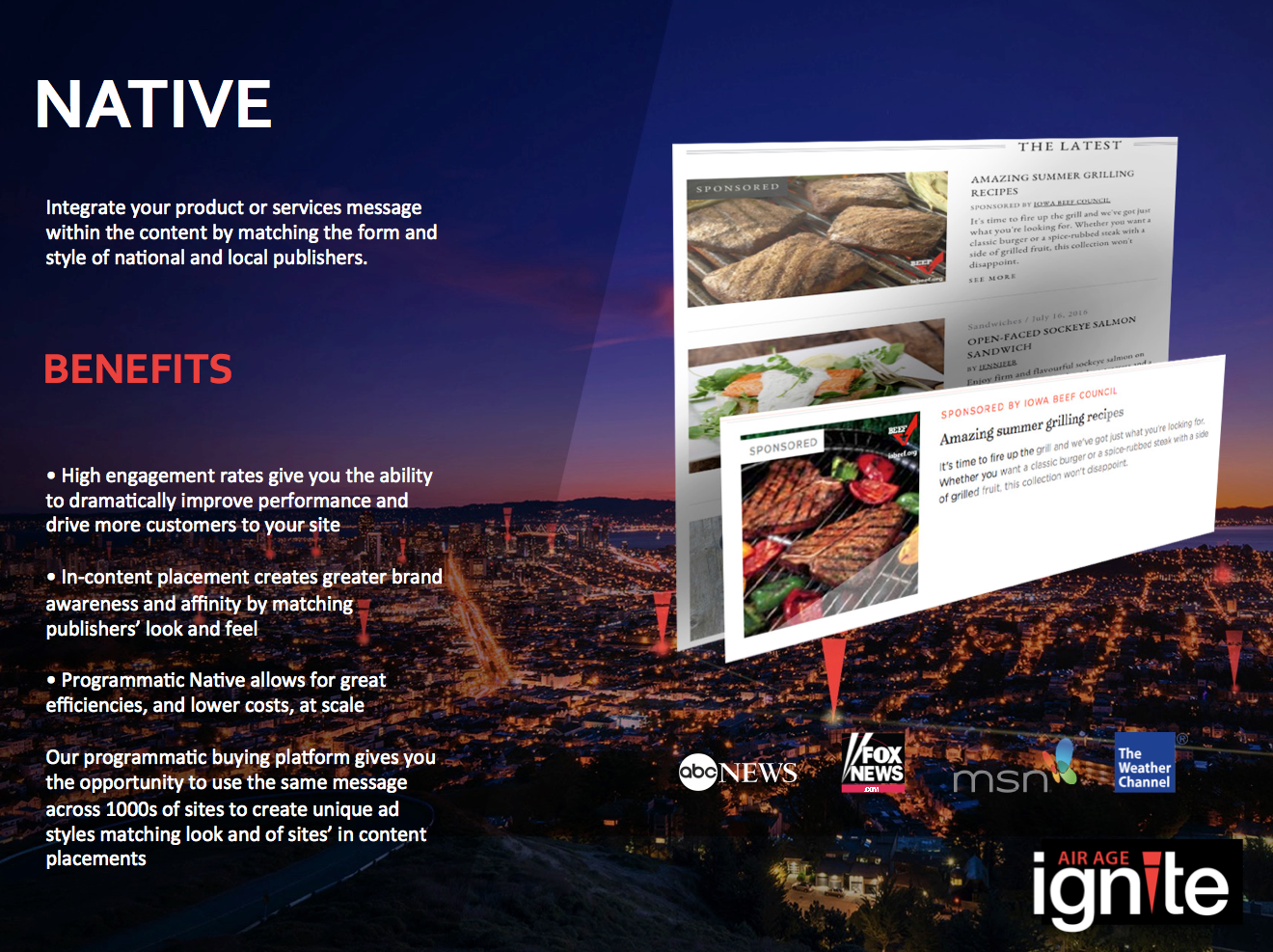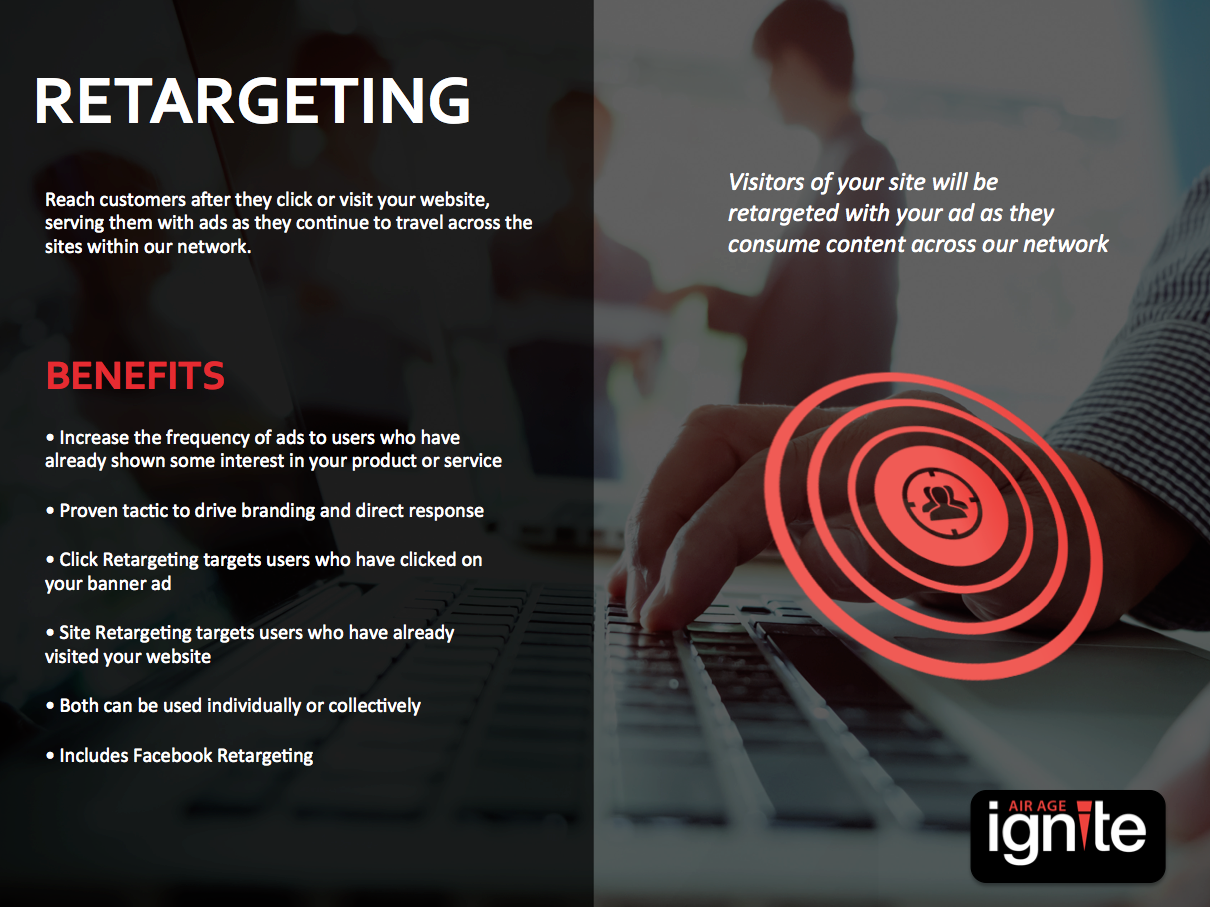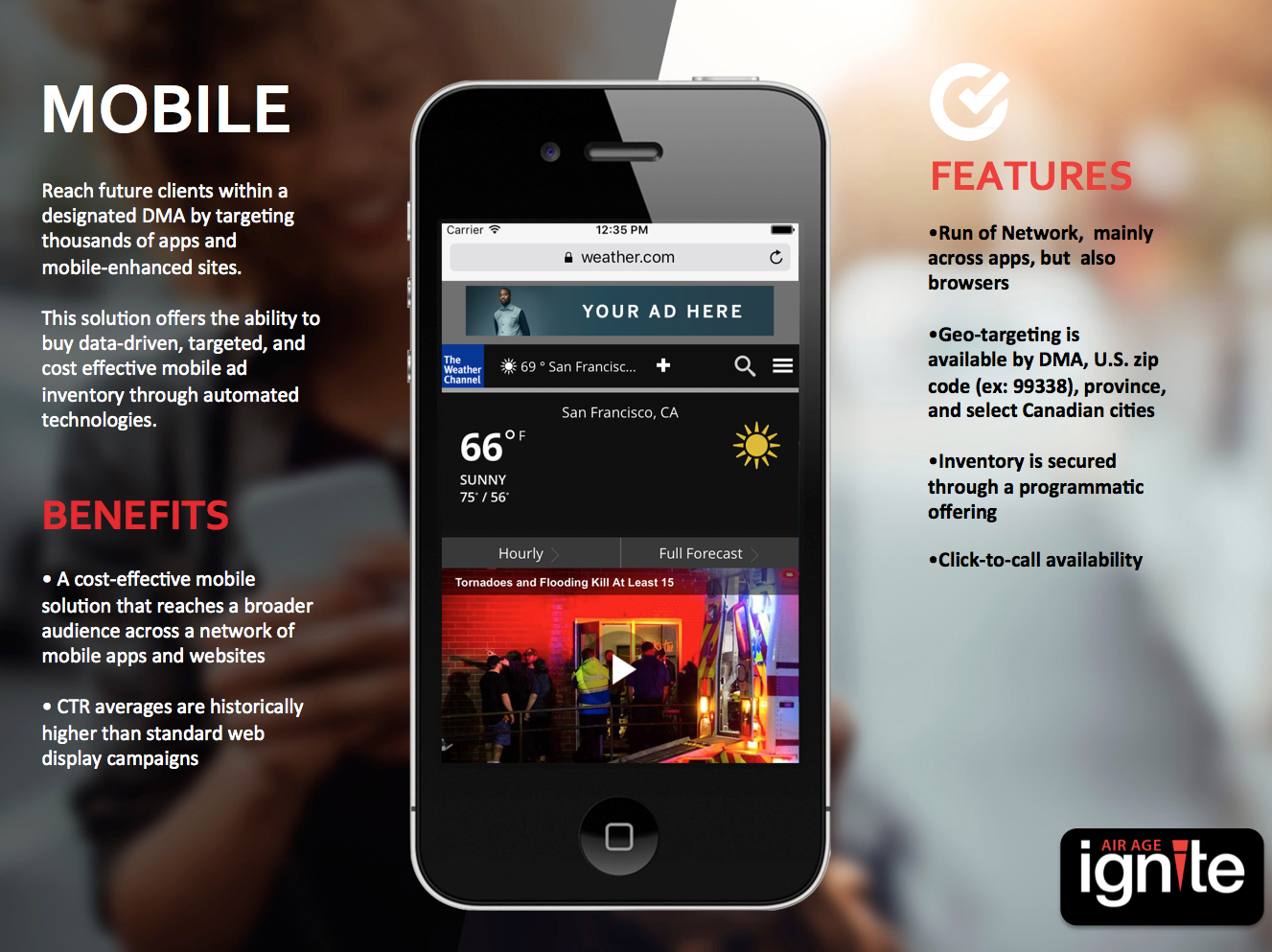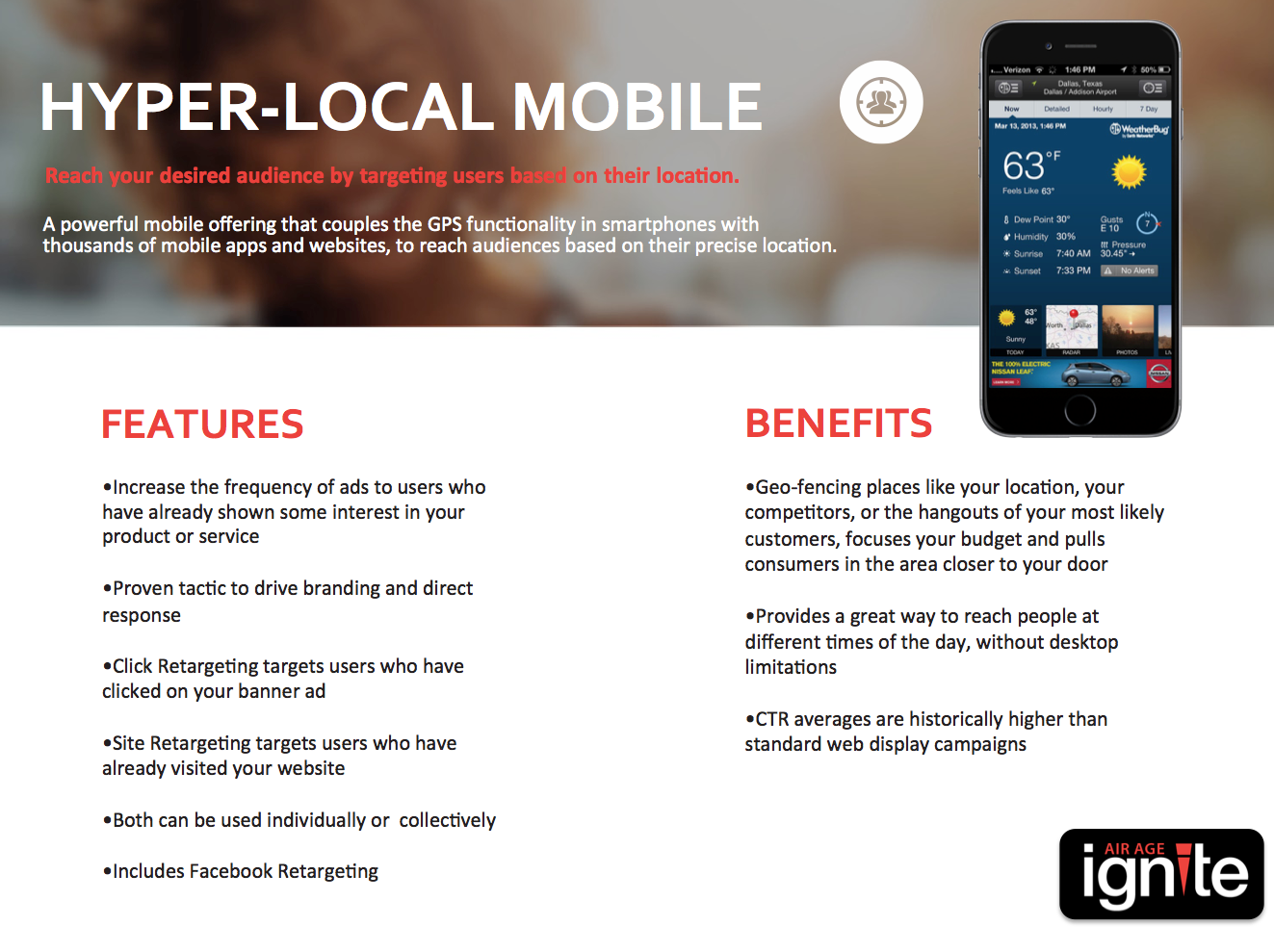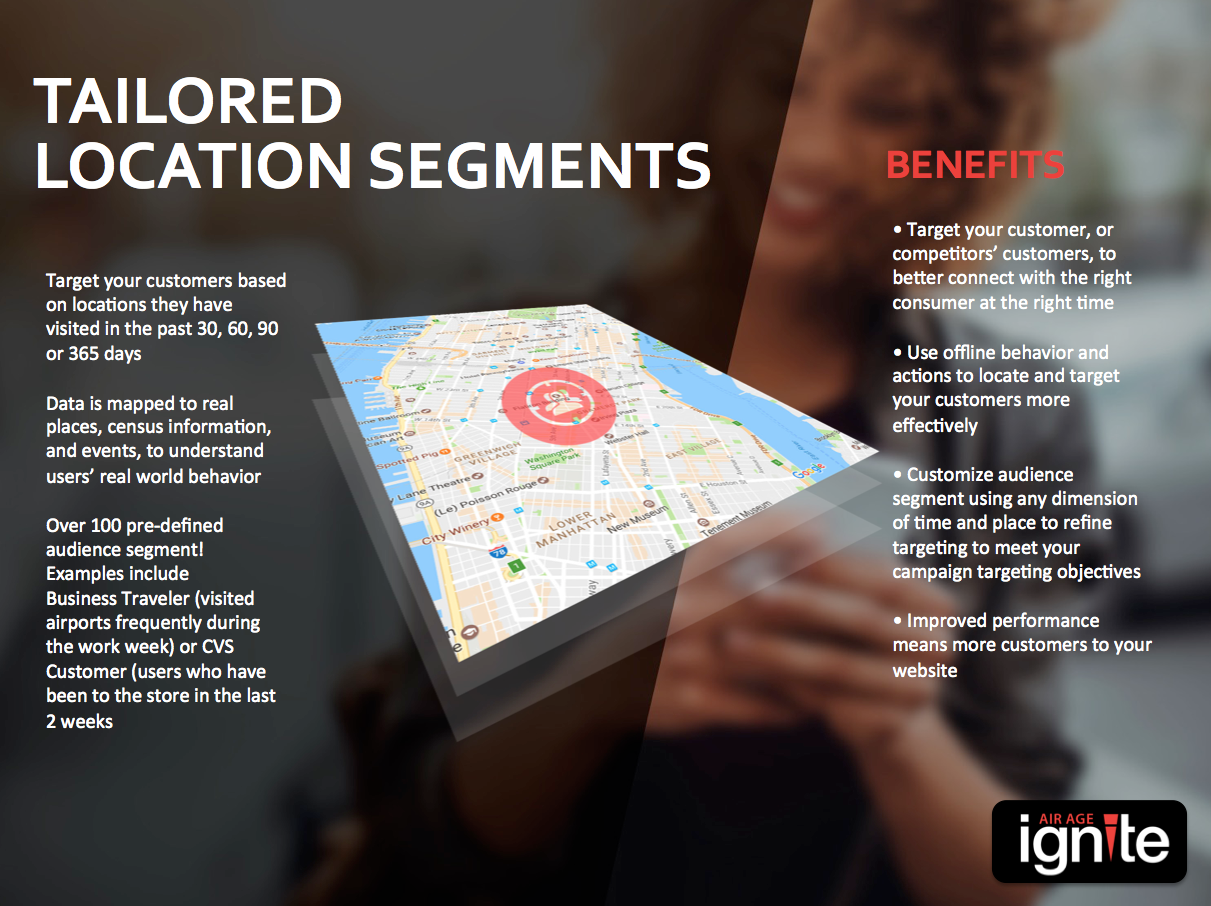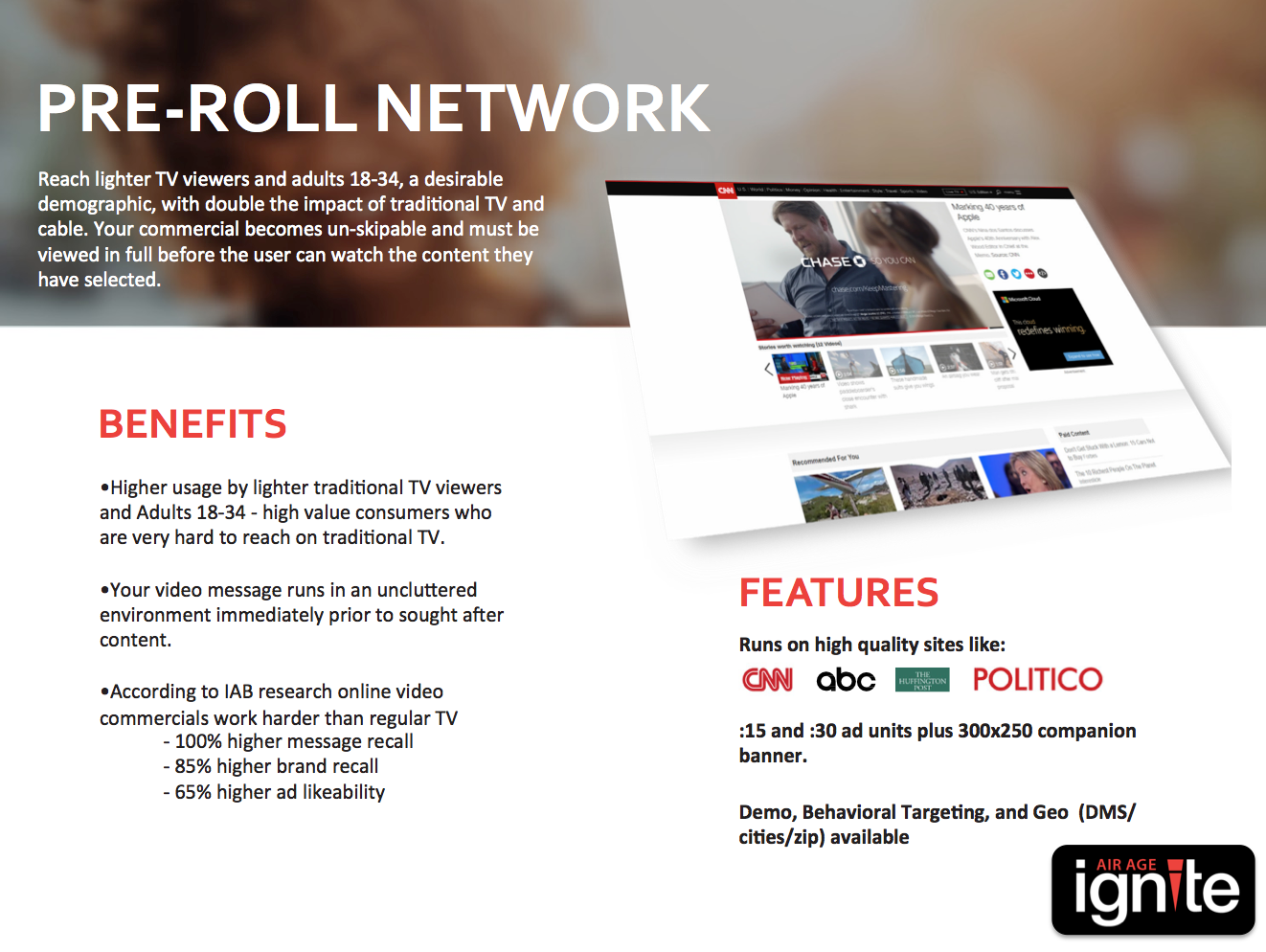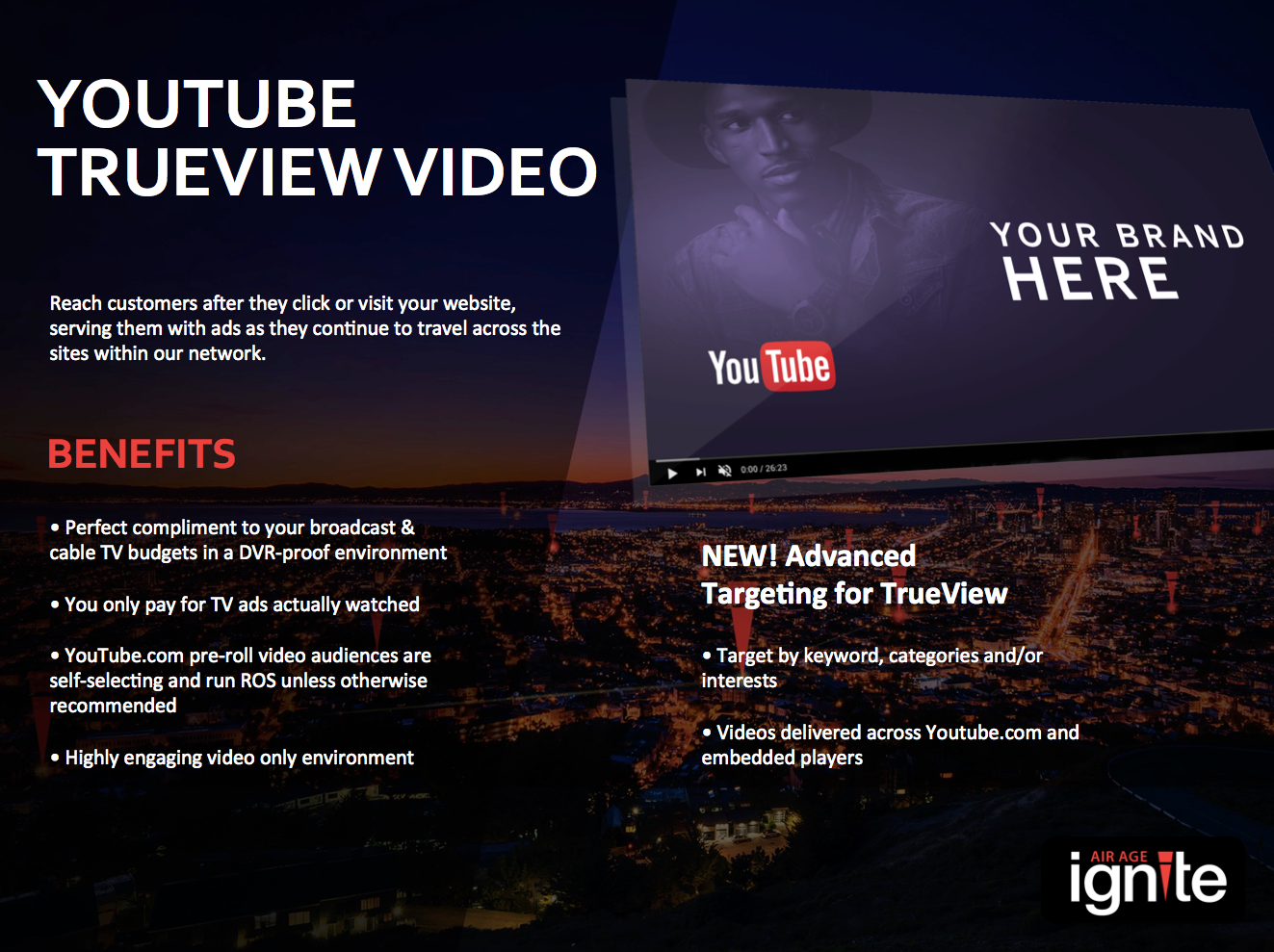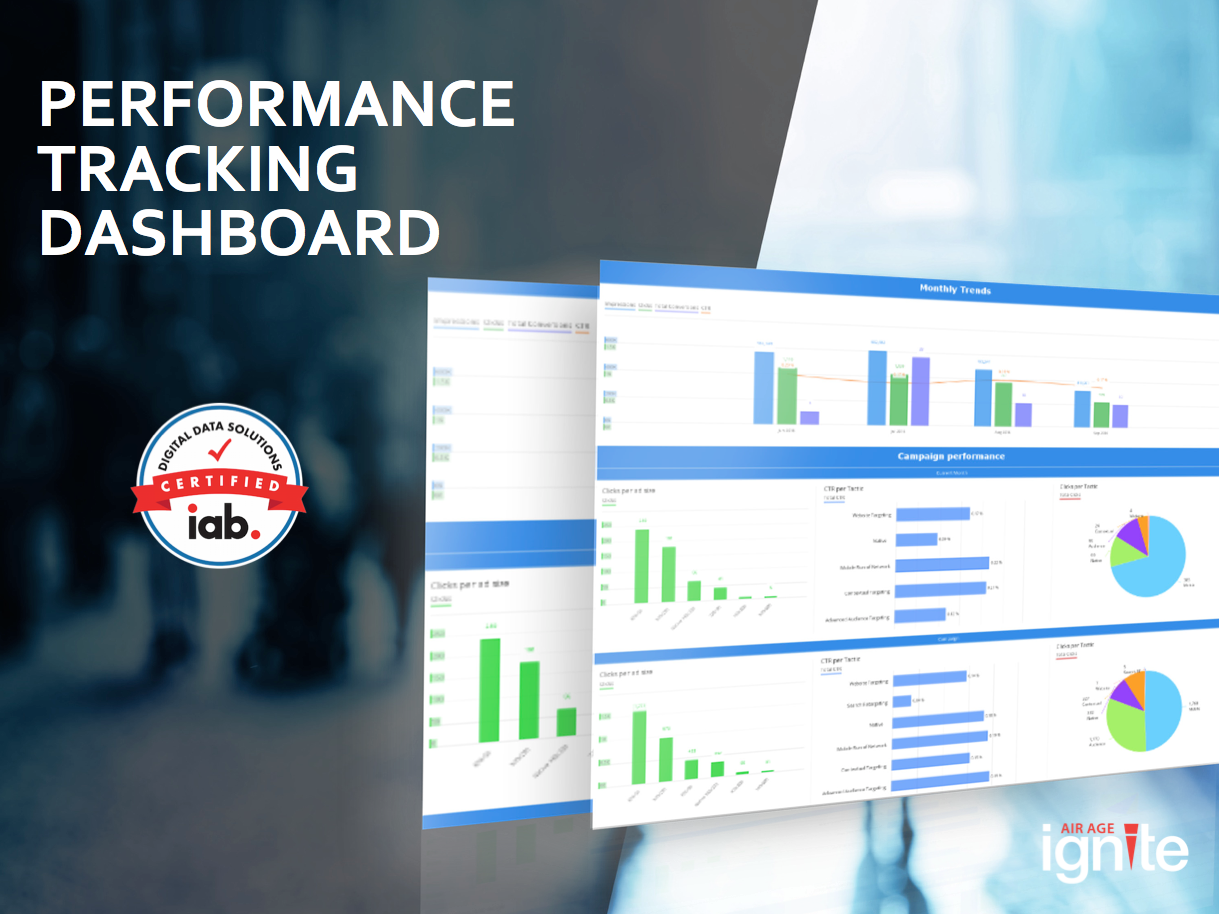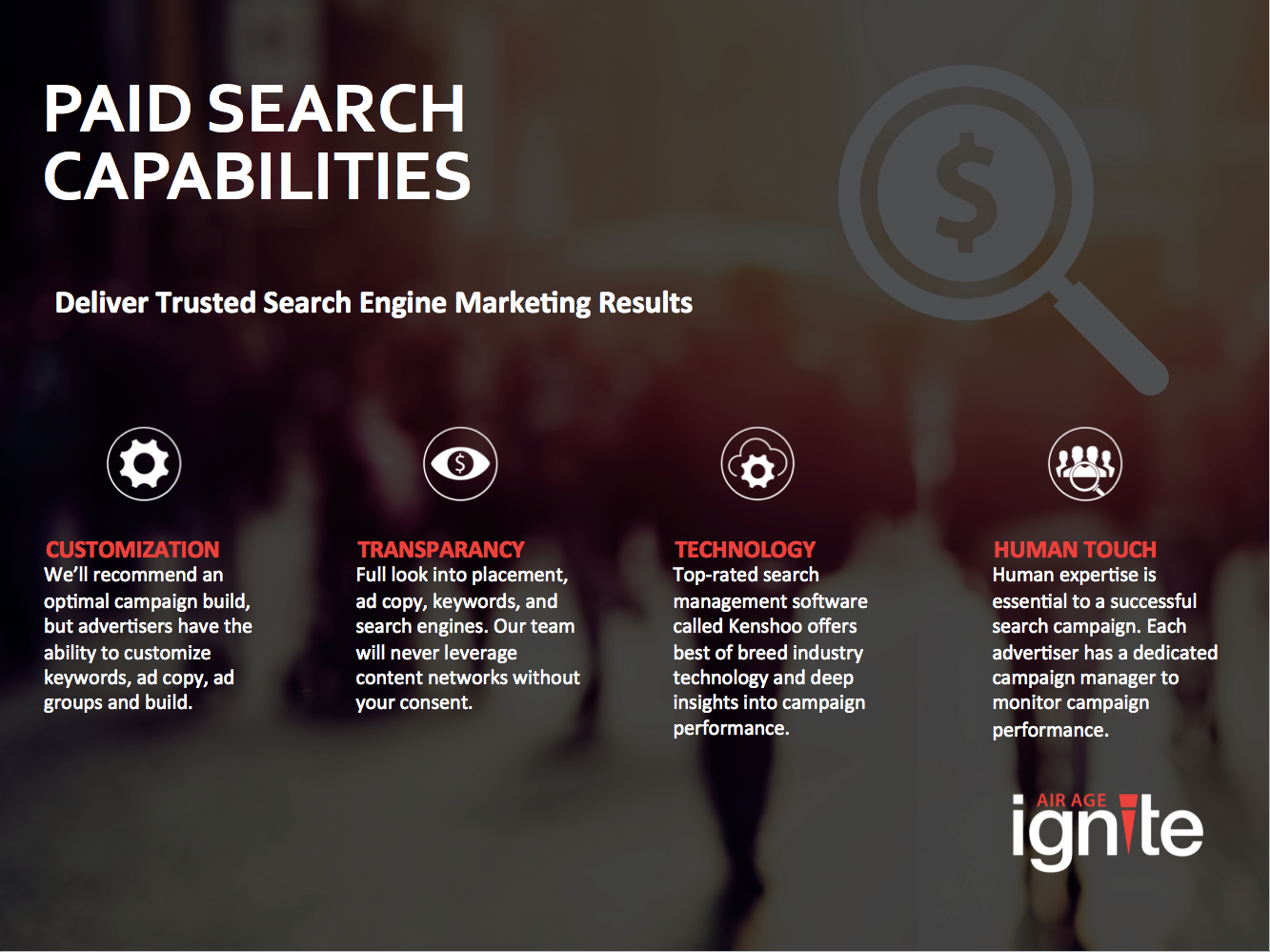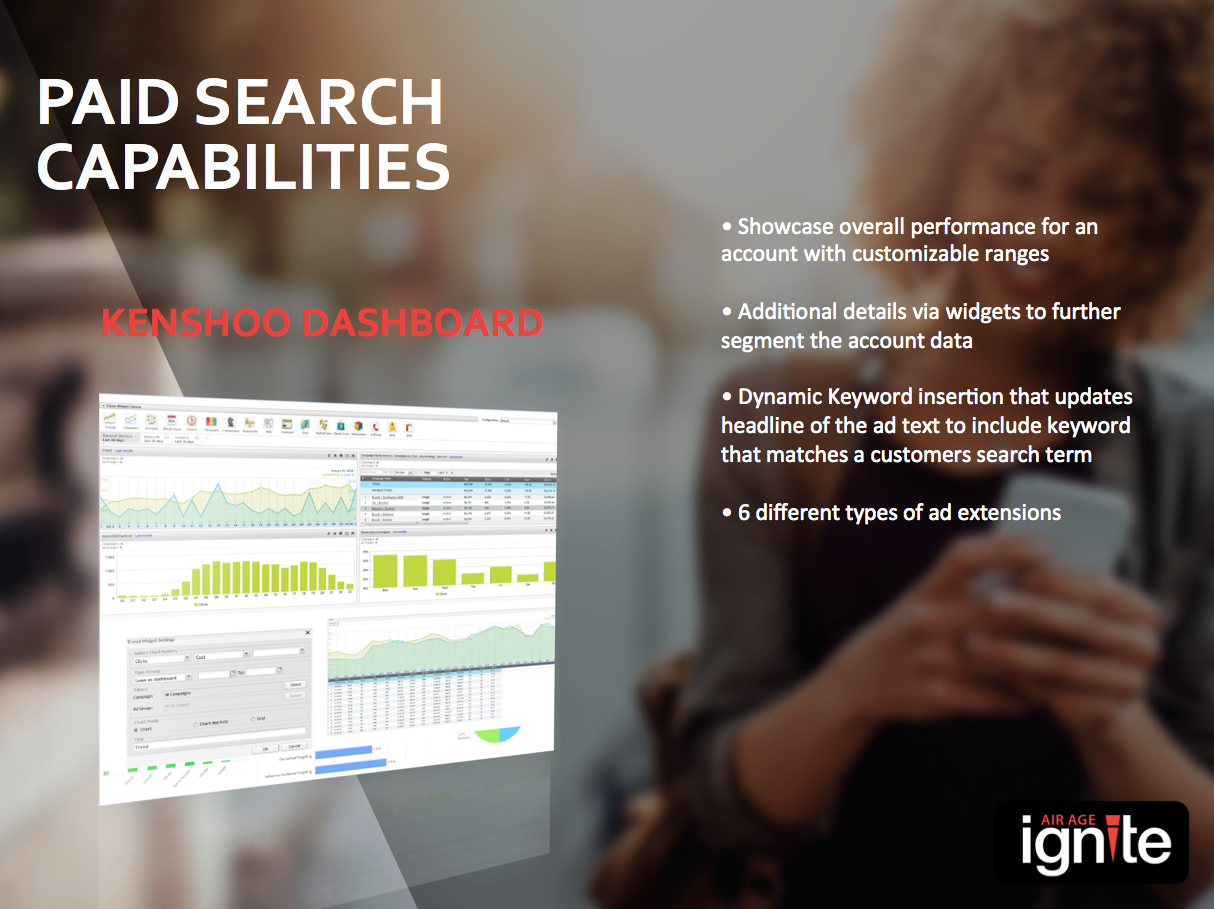 Let us advise you on Maximizing your ROI!